Replica blackwork linen fabric – coif sized piece
$10.00
I'm very excited to be able to offer machine embroidered replica blackworked linen fabric by the single coif sized piece. 12″ tall X 23″ wide.
The pattern is a copy of the design found on a 16th century hood in the V&A museum. I had originally found it on the cover of a book on Elizabethan Embroidery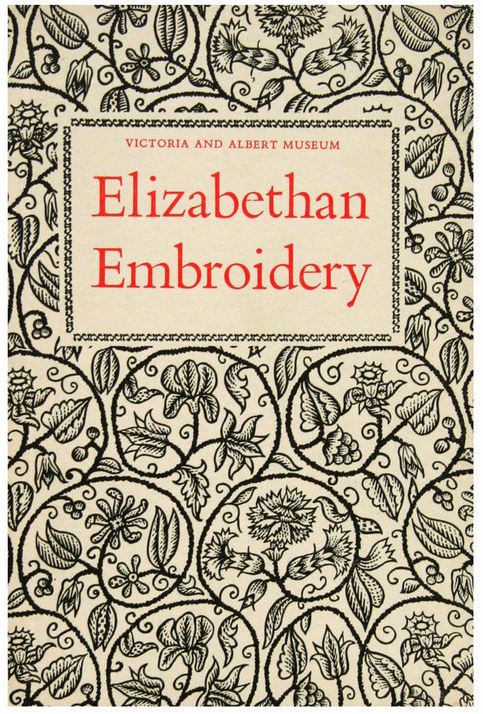 and I fell SO in love with it that I drew out the design in Adobe Illustrator, cleaned it up  and made sure it repeated beautifully, and decided to have some of it made by an embroidered fabric company in India. (I ended up having to have a LOT of it made.)  I discovered that I wasn't the only one who was excited about it, so I decided to share it and here it is, available for purchase.
---
Specifications:
Fiber Content: off-white 100% linen embroidered with black thread.
Width: 47″ wide before washing. Embroidered area is 42″ before washing.
Washing instructions: Machine wash warm, tumble dry medium. You will need to iron it – it's linen. you will want to serge or zig all raw edges before you wash it – it's linen.
Shrinkage: After washing, drying, and ironing, my 1 yard sample ended up 45″ wide (embroidery is 40.5″ wide) by 35″ long.
Pattern Repeat: 8″
Weight: shirt weight/garment weight. I don't know what it is in oz.
Note – If you order 2 coif sized pieces, they will arrive in one piece, 47″ wide by 12″ tall.
I have this available as yardage as well.